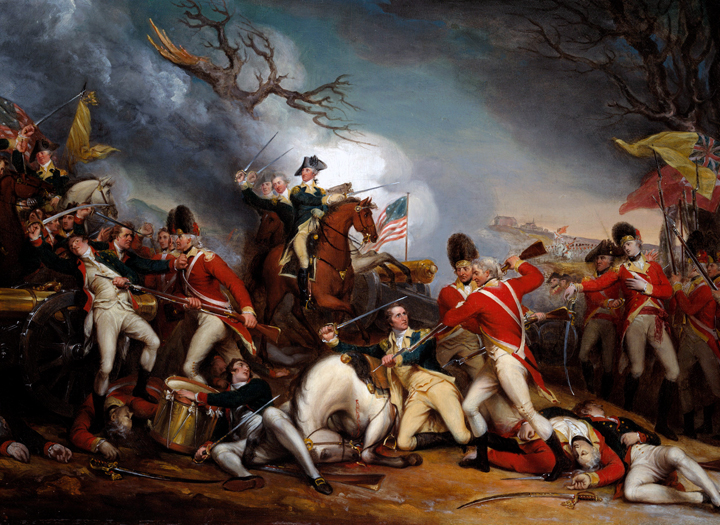 We continue our Historical Dinner Series on Tuesday, June 18, 2019 with the focus on The Battle of Princeton.
Our speaker, Roger S. Williams, will explain what happened on January 3, 1777, along with the events leading up to this important battle in our nation's history. Our lectures have proved to be very popular, and we strongly recommend making reservations now.
During the event, we'll be pouring Yards Brewing Company's Thomas Jefferson Golden Ale and George Washington Porter.
Dinner will be served as our lecture begins at 5:30 p.m. View menu.
A Q&A session will follow with complimentary coffee and mini desserts.
The price is $45 (tax & gratuity included), seating is limited and reservations are required. Call (610) 293-9333 to book your spot with us today.
More about Roger S. Williams
Roger S. Williams is a public historian and interpreter, a member of the American Battlefield Trust, the Society for Historians of The Early American Republic, the Society of Military History and many local historic sites. He is the coFounder of TenCrucialDays.org, promoting the sites of the Trenton and Princeton Campaigns. He is the President of the Princeton Chapter of the Sons of the American Revolution, His day job, he is a literary agent and publisher.
Upcoming Historical Series Dinners
July 16th: The Battle of Brandywine (Presenter: Andrew Outten)
Aug 20th: The Battle of the Clouds (Presenter: Chris Reardon)
Sept 17th: The Battle of Paoli (Presenter: Jim Christ)