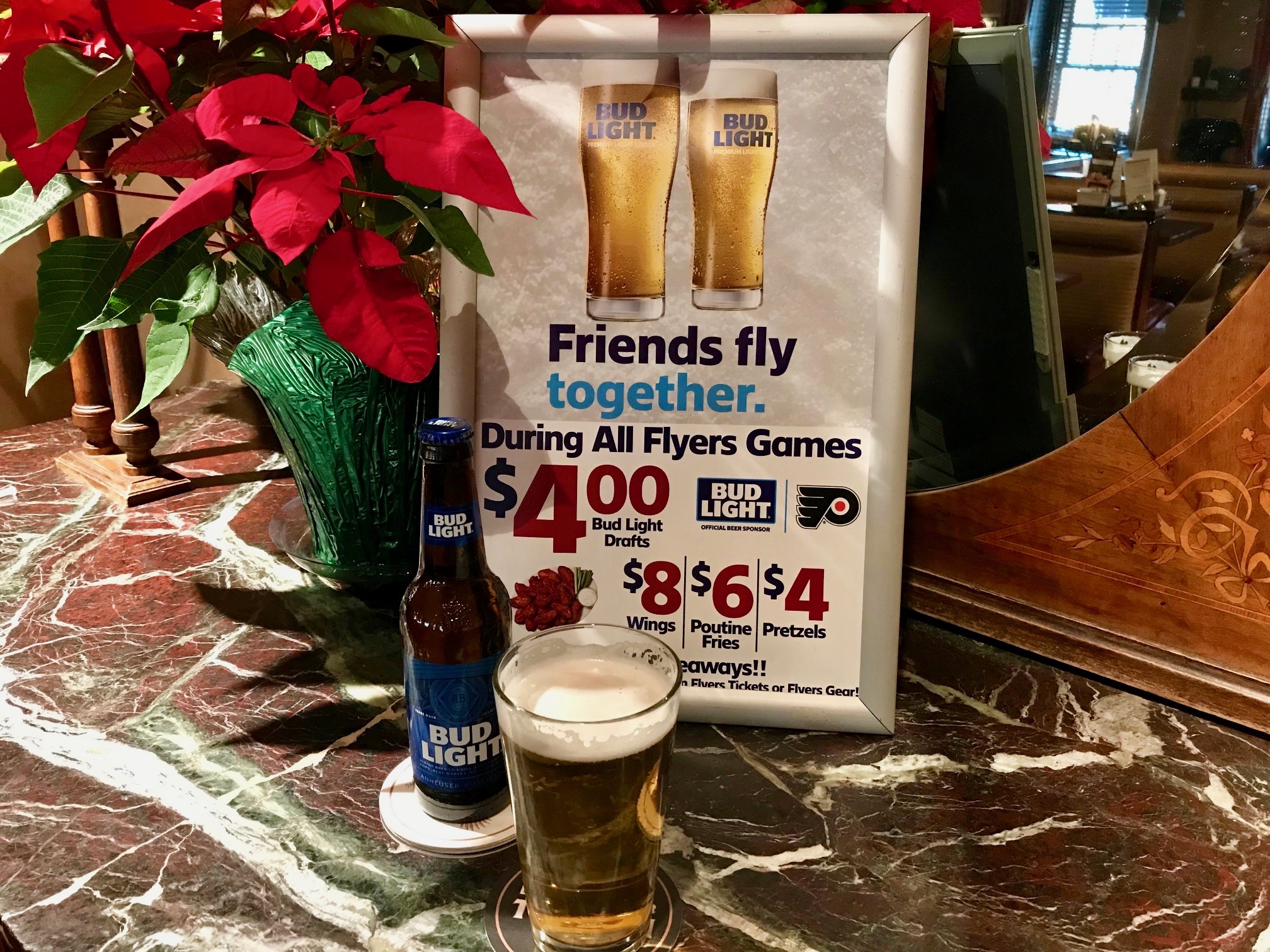 We're #RaisingSpirits during every pro hockey matchup!
Join us for discounts on some of our favorite game time eats:
$4 Beer Baked Pretzel Sticks with Ale Mustard and Andouille Cheese Sauce
$6 BPT Poutine Fries topped with Short Rib, Cheddar Cheese Curds and Lager Gravy
$8 Chicken Wings with choice of Buffalo, Sweet BBQ or Asian Glaze sauce
Wash it all down with discounted pints or bottles of Bud Light—each time you do, you'll be automatically entered in a weekly raffle for special beer gear from Bud Light, gift cards to our restaurant and more!
Not only will each ticket count toward the weekly drawing, but we'll also choose one lucky customer to receive an extra special prize every month. Ask your bartender for all the details.
Please note: Each purchase counts as one (1) raffle ticket.
For the latest updates, check out our Facebook page. Go, Flyers!